How would you like to earn some extra cash? We all would right? What if I told you you could stay at home with your kids and make money?
I just finished listening to this
FREE CD
from Joy Anderson where she tells you all her secrets about how to START A PRESCHOOL (not a daycare!) in your home!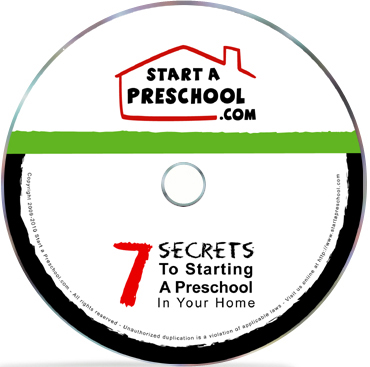 She wants everyone to know about this great option, so she's giving all our blog readers a copy of her FREE CD too! You can go get yours now. Just click the link below to go get it:
Start a Preschool!
So why is she giving out all these FREE CDs?
Well, 3 years ago she was a single mom and had to find a way to create a full-time income at home or be forced to go to work and put her kids in daycare! Everyone told her to start a daycare, but she knew she'd be exhausted after the long 12-hr. days!
Then she stumbled upon the idea of starting a preschool (teaching preschool classes for just a few hours each day to children ages 3-5) and within 30 days, she made enough to keep her kids out of daycare... and keep her at home with them!
Over the past 3 years, she's taught over a thousand men and women how to start their own preschools. "But that's not enough," Joy told me, "because I know there are still thousands more women in the world feeling hopeless about their financial situation. NO woman should feel that their only options are to get a job and put their kids in daycare, or to start a daycare themselves. There IS another option--perhaps a better option for some women--and I'm here to share it with the world!"
So grab your FREE CD right now to find out how starting a preschool can bless your family's life! (And feel free to forward this link to anyone you think might benefit from it!)
CLICK HERE TO GET YOUR CD
!!